[fblike]
This isn't your fire chief's fathers Polaroid camera! Polaroid introduced some new portable, digital equipment that may be of use to the emergency services personnel. Products introduced yesterday include the GL20 picture-taking sunglasses and the GL10 mobile wireless printer. Polaroid's Creative Director Lady Gaga was on hand to demo the products at the Consumer Electronics Show in Las Vegas.
As whacked out as we may think Lady Gaga is, she actually does a great job at explaining tech.
First we have the GL20 sunglasses. Judging from the video (courtesy of Mashable) the glasses appear very bulky and not the kind of thing I would wear around the fireground or an EMS call. I can imagine grandma's face as I lean over to treat her wearing these Polaroids telling her to relax. She would interrupt me and ask one of two questions. "Where did you get those glasses sonny … mine are too small" or "Are you the grim reaper?" These monsters have a USB in the ear portion that can be used to transfer the images OR you can transmit them via Bluetooth. I think the various helmet cams are less intrusive for our use.
Then we have something that could be of use to the EMS folks. It's the new GL10 portable printer. This very little unit can receive images via any Bluetooth device (aka your cellphone) and print on specialized paper with no ink. An example for us would be taking a photo of the vehicle belonging to your extricated patient and passing that along to the trauma physicians. That kind of information (as trivial as it may be for us in the field) can be very important to the treatment of your patient. It provides additional clues to the medical team on what other injuries they can expect.
And lastly Polaroid has brought back the POLAROID CAMERA! And yes it is just as big and bulky as the previous ones. (Rookies, if you don't know what a Polaroid camera is ask your Lieutenant.) It basically marries up a digital camera and the GL10 printer in an all-in-one unit. So easy a Battalion Chief can use it. So if your current digital camera doesn't have Bluetooth or you don't want to hassle with the transfer from a cellphone, this may be of interest to you.
Again, I believe these units may be of interest to the EMS folks due to the rapid need of a photos for hand-off than the suppression side. I would love to hear your comments on these items, Lady Gaga, or the naked gold mannequin if you prefer.
(via Mashable)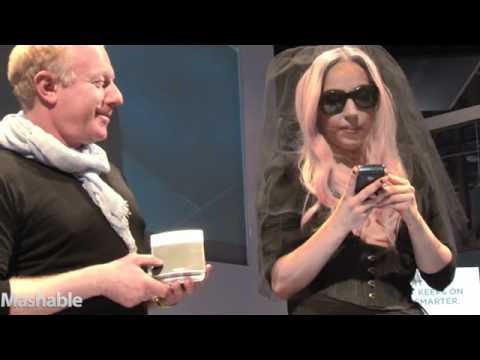 Similar Posts: