[fblike]
You gotta hand it to the this group of firefighters and their fundraising efforts. A very original idea that we hope will benefit the charities they are collecting for. The Firefighter Motion Calendar is the first of it's kind to feature career professional firefighters in the form of an iPhone app.

Reminiscent of the the cheeky pens that you can tip to disrobe a featured man or woman, this app does the same thing only this time with an iPhone. The firefighters hired a photographer and connected an app designer from Romania. The calendar isn't endorsed officially by the department or firefighters charity, but money raised will go to the Firefighters Burn Fund, and the Pink Ribbon Fund for breast cancer research.
This App is not what it first appears to be! Unique motion features of this App allows you to remove their jacket and see the firefighter shirtless in the palm of your hand. This original calendar is fully customizable, allowing you to select specific firefighters for desired months. You can select from a variety of emergency sound effects, and even select from your own iTunes library. Regular updates for this calendar will include new firefighter photos from firefighters around the World.
The calendar was released from the Apple apps store a week ago, and sold several hundred copies prior to Christmas; it can be downloaded for 99 cents here: http://itunes.apple.com/ca/app/firefighter-motion-calendar/id406188771?mt=8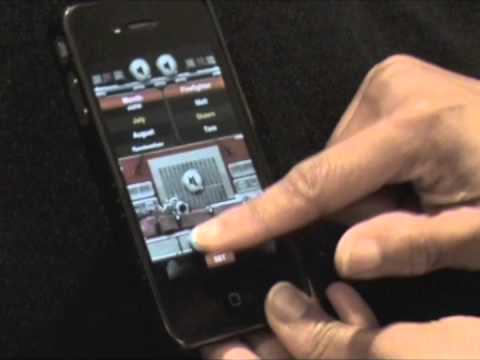 Similar Posts: